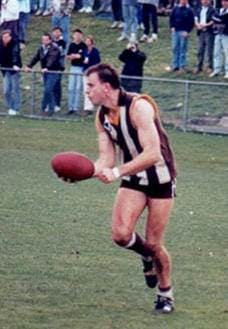 17 Apr 2021
Round 2 - Saturday April 17
11:00 am – 2:00 pm
Science & Technology Function Room
We welcome past premiership player and leading professional mentor and leadership coach Ben Crowe as our guest speaker on the day. We are extremely fortunate to have Ben join us as he is very much in demand.
This will be a cracking day as in addition to hearing about Ben's up close and personal experiences with some of the world's best athletes and teams, you will enjoy a 2-course meal, drinks at bar prices and witness the unfurling of the 2019 Men's Seniors and Reserves premiership flags before watching the Friars take on St Mary's in our first home game for Season 2020.
Get your friends together and come and support the club, the current players and help make this a great day for the Friars.
Senior Matches
Whitefriars vs St Mary's (Seniors and Reserves)
Thirds (TBA)
Womens
Whitefriars vs Latrobe University
All are welcome
$60 (complimentary with a Social, Gold or Grand Membership purchase)